Sunday Feasts 2012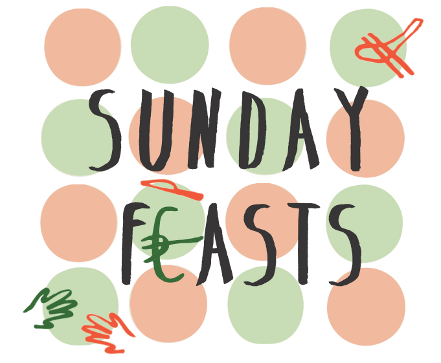 Sundays are for fortifying yourself for the week ahead.
Sundays, September - November 2012
We reckon the best fortification comes from sharing a feast with friends. Some friends you'll bring with you. Some you'll meet over a sharing platter while dining with us.
Be it Filipino adobo, or Roman-style porchetta, or Mauritian Cari Poulet, or Peruvian-Japanese prawn causa sushi rolls, or Jamaican reggae hot chocolate (we could go on), come try authentic homestyle dishes that star in Sunday Feasts in exotic parts of the world. All brought to you by our stellar community of supperclub hosts.
Start your week right. Come feast with us. You bring drinks and an open heart. We'll bring the rest.
All Sunday Feasts are £36 + £3.60 booking fee. BYOB.
Where will the Sunday Feasts take place?
All events take place at School of Wok in Covent Garden.

 School of Wok
 61 Chandos Place
 London
 WC2N 4HG
  
Covent Garden, Charing Cross and Leicester Square are the closest underground stations, about a 5 minute walk away.
Sunday Feasts poster design by Shuhan Lee.