Supperheroes 2013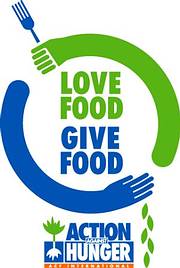 The Campaign
Everyone has a secret identity and superpowers. Some have X-ray vision, become invisible and some can soar high above the skies and fly.
This group are no different: during the week they are lawyers, doctors and bankers. On the weekends they set up pop-up restaurants or supperclubs in their homes, using their superhuman cooking powers to bring delicious food to London mankind. They all have secret weapon dishes: from Singaporean Laksa Noodles, to Mauritian Curry and Italian Meatballs, guaranteed to entertain and delight their hungry masses. And when daybreak comes, the pop-ups disappear and they go back to being "normal".
These are our Supperheroes. From 1st September to 30th November this year they will be using their supernatural culinary skills to take Action Against Hunger. During this time experience their extraordinary talents and vibrant cooking from all around the world whilst contributing towards a great cause. And exchange a few stories on how to handle two identities.
All profits from their supperclubs go to Action Against Hunger's life-saving work. Supper against hunger and be a supperhero too.
More information can be found at the Action Against Hunger - Supperheroes website.