Pop-Up Singapore House 2012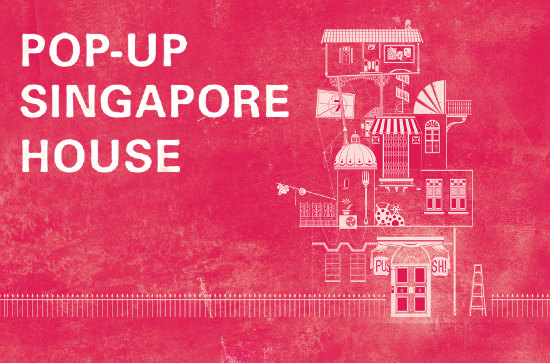 A Showcase of Singapore Talent in the UK
July - September 2012
Pop Up Singapore House is a joint project by Creative [SIN]ergy, a London-based Singapore creative collective and RSP Planet Design Studios.
In partnership with FARM, Platform 65 and Edible Experiences, Pop Up Singapore House will present an exciting summer of exhibitions, workshops and events, showcasing Singaporean talents in the UK spanning visual, literary, theatrical, design and culinary arts.
Where will the supperclubs take place?
All suppers take place at Pop Up Singapore House, a converted townhouse in Marylebone.

 Pop Up Singapore House
 17 Dorset Square
 Marylebone
 London NW1 6QB
  
Baker Street and Marylebone are the closest underground stations, about a 5 minute walk from the townhouse.
More information can be found at the Pop Up Singapore House website.