Rating: 8.7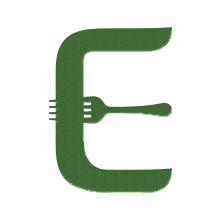 Gluten Free Gathering @ Romeo's GF Bakery & Cafe
Come and celebrate the best of gluten free living at Gluten Free Gathering - a unique event championing small, independent, and artisan businesses. We will meet, learn, eat safe gluten free food and be inspired. It aims to be a rich GF experience and a chance to meet some lovely GF people.
On Thursday 16th April, from 7pm we have an exclusive event at Romeo's Gluten Free Bakery & Café in Islington. Sampling across their completely GF menu we will feast on a three course menu. These guys have perfected the ultimate GF loaf, so come and try this with homemade dips, try their pies and quiches and dig into their amazing fresh cakes and desserts including cheesecake, carrot cake and scones. For drinks, softies are available, however you are welcome to bring your own wine or GF beer.
During the evening speakers will include Romeo's Founders, members of the Allergy & Free From Show team, and Miss Nutritionist, Nutritional Therapist and creator of Dynabites. Then we also have fantastic GF prizes to win, new GF friendly books to browse in the Free From Library, and of course the small but perfectly formed GF goodie bag to take home.
What's included?
Drink on arrival
3 course GF meal taken from Romeo's totally GF menu
Access to the Free From Library
£1 donation to Coeliac UK Registered Charity Number 1048167
Goodie Bag
Other stuff:
Please ensure you have a digital or paper copy of this ticket to present at the door. This is a private event.
If you have any other dietary requirements, please get in touch and we will endeavour to accommodate your needs Kim@glutenfreegathering.co.uk
Romeo's is based at the Highbury & Islington end of Upper St. Just a 5 min walk from the Overground and Victoria Line Station. Or alternatively it's a short bus or 15 min walk from Angel on the Northern Line.
Due to licensing, it will be BYO wine or beer.
The terms:
Please note that due to the size of the event, we are unable to offer a refund for cancellations. However if you like someone else to make use of your ticket, please contact me at: Kim@glutenfreegathering.co.uk