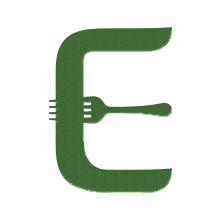 Come and celebrate all that is great about gluten free living at Gluten Free Gathering - a unique foodie event for the gluten free community, championing small, independent, artisan businesses. A friendly place to meet other GF people, learn stuff, eat safe gluten free food and be inspired.
Prepare to be amazed and join us for the third Gluten Free Gathering event, this time for the UK's first ever Gluten Free Beer Tasting & Dinner at The Truscott Arms, London on Wednesday 15th October at 7pm. In addition to the fun, informal beer tasting, like our previous gatherings, we will be treated to awesome gluten free food this time by the Truscott Arms (Good Food Guide 2015 Listed) and the usual GF Gathering activities, with a great range of gluten free beers to wash it all down with!
What's included?
- Welcome drink & GF Scotch Egg on arrival
- A three course meal from London's most GF friendly Gastropub, featuring their legendary GF Beer Battered fish and chips
- A guided tasting by Free From Food Awards Judge and GF Beer Expert Sue Cane through the 8 amazingly tasty selected gluten free beers
- A Short talk from Celia Lager – last years Free From Food Awards Beer winner
- Access to the WHOLE range of gluten free beers available in the UK - try to find one you don't like!
- £1 donation to Coeliac UK Registered Charity Number 1048167
- Plus, plenty of opportunity to chat, flick through the growing Free From Library, enter competitions and of course the small but perfectly formed GF goodie bag to take home.
PLEASE NOTE: Many of the beers we will be tasting although declared or certified gluten free, are made from barley. I have a duty of care to inform you that if you are especially sensitive to gluten, this event may not be suitable for you. A good guide is if you are able to tolerate small amounts of barley malt extract (found in declared GF cereals for example) or codex products, you should be ok to enjoy this event. If you have any questions, please do get in touch on Kim@glutenfreegathering.co.uk
How to book:
Each ticket costs £28 plus booking fee
Places are strictly limited, so book early to avoid disappointment.
Other Stuff:
Please ensure you have a digital or paper copy of this ticket to present at the door.
If you have any other dietary requirements, please get in touch ASAP and we will endeavour to accommodate your needs. Contact me at Kim@glutenfreegathering.co.uk
The Truscott Arms is just a 5 minute walk from Warwick Ave Tube Station, on the Bakerloo line.
The terms:
Please note that due to the scale of the event, we are unable to offer a refund for cancellations. However if you like someone else to make use of your ticket, please contact me at: Kim@glutenfreegathering.co.uk to change the name on the booking.